The Veteran's Dignity
Although a doctor had ordered a special mattress for Jerome and turning every two hours, neither was accomplished by the hospital's nursing staff.
Case Type: Wrongful Death, Medical Malpractice
Result: Confidential Resolution
Many of our clients first learn about us from a conversation with someone they trust. We are honored to receive numerous referrals from former clients, as was the case in The Broken Leg at the Pizza Party, and from lawyers we've worked with or against over the last two decades. A Veteran's Dignity describes a case we handled that came to us based on the referral of a local defense attorney who knew our lead attorney, Tim Riemann, and trusted Tim's judgment and skill.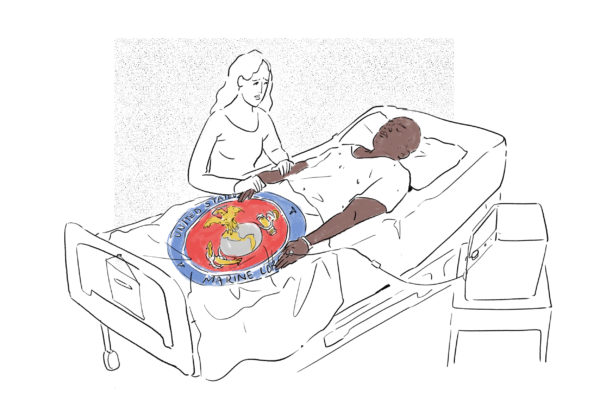 Cathy and Jerome had been married for decades. They'd raised children together. They'd been through life's ups and downs and always came out on the other side stronger than before. They were tough—Jerome spent more than a decade in the U.S. Military, and Cathy was right there with him the whole time.
Unfortunately, Jerome's health had taken a bad turn. He was diabetic and needed frequent dialysis and, sadly, his condition was such that doctors recommended the amputation of his lower leg. While recovering from the amputation, Jerome spent many hours laying in a hospital bed. The hospital staff knew that, because of his condition, Jerome needed a special mattress designed to reduce the likelihood that he would develop pressure ulcers and, for the same reason, needed to be turned or rotated every two hours.
Although a doctor had ordered a special mattress for Jerome and turning every two hours, neither was accomplished by the hospital's nursing staff. The mattress, in fact, wasn't provided to Jerome for over a week and, by the time it was provided, Jerome had developed massive pressure ulcers on his backside that were so deep his tail bone was visible. Tragically, Jerome never left the hospital and passed away a few weeks later.
Cathy was understandably distraught. She'd lost the love of her life, and she felt betrayed by the medical professionals she trusted. She needed advice. Cathy's oldest daughter was a school teacher and she remembered that the father of one of her students was a lawyer. She called him, and he arranged for Cathy to meet Tim Riemann.
We spent a lot of time with Cathy, and we liked her tremendously. We wanted to help so, along with our friend Chris Dandurand, we filed a lawsuit against the hospital that failed Jerome, asserting claims for medical negligence and wrongful death. As is often the case, we are severely restricted in what we are able to disclose about Jerome's lawsuit. Suffice it to say, the claims were resolved amicably and in such a way that Jerome's memory was generously honored. Cathy, of course, holds a special place in our heart and will forever be a friend of the firm. We encourage you to read Cathy's testimonial describing her experience working with Tim.
At Riemann Injury Litigation, every client gets individual attention, and our results speak for themselves. To discuss your case, call us at 816-348-3003, or send us a message and we will get in touch with you right away. Initial consultations are always free.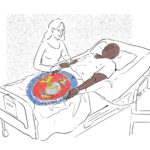 Until I met Tim, I did not know where to begin or who to speak with. At our first meeting I felt as if I had known Tim for a long time.  I just felt this calm and easiness with him.  We spent it seemed like over a couple of hours just talking. He got to know me as well as Jerome and the family.  Well, I did most of the talking.  Tim just listened. I knew from that moment on that I would be able to trust him with this long and painful journey I was about to take on. 
Even though Jerome had not yet passed Tim called and checked on me.  Asked how I was doing and was there anything he could do for me.  That meant a lot!
I knew that Tim had my best interest at heart. And would help me make those tough decisions without any judgement.  If I had questions after our meetings, I could pick up the phone and call.  Tim would listen to me without hesitations and offer advice. I never felt like a client but as family.  Tim took a vested interest in what I wanted the outcome to be for me and my family.   
And after many long months, days, weeks, and hours . . . that day finally came. Tim was right by my side.  Judgement was concluded. I got justice.  After it was over Tim just let me cry and gave me a big hug.  No words needed to be said.  I thanked him for a job well done and being supportive through this ordeal.
I would recommend Tim if you were ever in a situation like this. He shows professionalism, he is caring and thoughtful.  But most of all he LISTENS and lets you be at the wheel.  But he also helps in guiding you in the right direction.
Thank you again Tim, from the bottom of my heart.  You will never know how much you have meant to me.  
Cathy