Property owners, including businesses and private residences, have a duty to maintain their property in a way that minimizes the likelihood that others will get hurt. If you get hurt on someone else's property, you may have what lawyers call a "premises liability" claim against the property owner.
A slip-and-fall claim is one of the most common premises liability claims. As its name suggests, a slip-and-fall claim results when an individual was hurt after they slipped, tripped, or fell on someone else's property because of someone else's negligence.
Premises liability claims can be tricky, but we take them on all the time. We have successfully resolved premises liability claims, including claims against Wal-Mart and other large retailers, bars and pubs, gas stations, apartment complexes, and private residences. We even once resolved a claim brought by a father who fell through his son's roof while trying to make repairs.
If you were hurt on someone else's property and would like to discuss your claim, give us a call at 816-348-3003, or send us a message and we will contact you right away. Initial consultations are always free.
Premises Liability Case Stories
Glenn
Kelly was rushed to the emergency room and, over the next few years, endured multiple surgeries to try to fix the damage done by the hose.
Glenn
This was a traumatic event for our client, so she did not have a perfect memory of how it happened.
Premises Liability Testimonials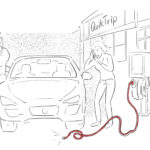 Mr. Riemann (Tim) is everything you would aspire to have in an attorney–intelligent, direct, articulate, patient, and kind. He went above and beyond for my family in our darkest hours. I would recommend him to anyone needing legal advice in personal injuries.
Kelly