Defective products injure millions and kill tens of thousands of Americans each year. Sometimes the products are simply too dangerous and never should have been sold. Other times, the products were manufactured incorrectly or with poor quality materials, thereby causing them to fail and hurt someone.
At Riemann Injury Litigation, we regularly take on defective products cases. We've helped people who were injured when their car seat back failed during an accident, when an air compressor hose malfunctioned, when a pressure cooker exploded, and many more.
If you were seriously injured by a defective product, give us a call at 816-348-3003, or send us a message and we will contact you right away. Initial consultations are always free.
Defective Product Case Stories
Glenn
Kelly was rushed to the emergency room and, over the next few years, endured multiple surgeries to try to fix the damage done by the hose.
Glenn
It's not every day that a person tells us they were almost hit in the face by a scalding pork roast!
Defective Product Testimonials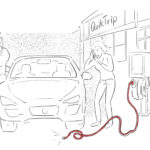 Mr. Riemann (Tim) is everything you would aspire to have in an attorney–intelligent, direct, articulate, patient, and kind. He went above and beyond for my family in our darkest hours. I would recommend him to anyone needing legal advice in personal injuries.
Kelly