At Riemann Injury Litigation, we represent individuals throughout the United States who have been hurt in accidents involving motorized vehicles. Generally, when you are injured in a vehicle accident, you are entitled to compensation for your medical bills, pain and suffering, lost wages, and any property damage. It's our goal to get you every penny you deserve.
The simple fact is that, if you are hurt in a car, truck, or semi accident, you are highly likely to receive a better settlement for your injuries if you are represented by a good attorney than if you attempt to handle the claim yourself. We take great pride in our ability to get top-dollar settlements for our clients, even settlements that exceed the applicable insurance policy limits. In The Hit & Run, we describe a case where we were able to recover $2,500,000 for our client, even though the applicable insurance policy limit was only $500,000.
Unlike high-volume television law firms where your primary point of contact is an assistant or paralegal, at our firm you will work directly with Tim Riemann, our lead attorney. As you'll learn in Sit Back, Relax, Collect $50,000 and our other case stories, having the lead attorney involved in all aspects of our cases produces tremendous results for our clients, and, as in The Nightmare Roundabout, our team is willing to tackle thorny issues that scare away other lawyers.
We've said it before, and we'll say it again—we're good at what we do because we love doing it. If you were seriously injured in an accident involving a car, truck, or semi and would like superior, individualized representation, give us a call at 816-348-3003, or send us a message and we will contact you right away. Initial consultations are always free.
Car & Truck Accident Case Stories
Car & Truck Accident Testimonials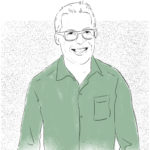 Tim is a fantastic lawyer. He'll be aggressive in dealing with the other side, and compassionate and understanding with you. If you're looking for someone you trust and who knows how to deal with other lawyers to get the best results, look no further.
Andy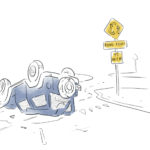 Tim was knowledgeable about the possible risks of the case to help me make informed decisions. He then went above and beyond, negotiating possible claims against my settlement, even though that had no impact to his own fee. Most importantly, he maintained constant communication on the status of the case and treated me with respect and care.
Andria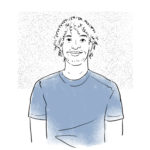 Tim reached out the same day I knew I needed a lawyer and he was very available. He works around your schedule and he's very reachable through text and email. He lets you know everything that's going on when it happens and he makes the process easier.
Stokley